FF4EuroHPC partners widely promoted the Open Call
7 December 2020
To demonstrate to European SMEs a way to optimize their performance with the use of advanced HPC services and thereby take advantage of these innovative ICT solutions for business benefit, two Open Calls will be offered within the FF4EuroHPC project lifetime.
First Open Call was opened on 2nd November and will be closed on January 27th. Project partners carried out the Open Call presentation in different countries with the aim to reach as many potential SMEs as possible. SMEs can apply for Open Call and get the opportunity to get funding for their experiments up to a total value of EUR 200,000.
Guy Lonsdale, scapos, presented an introduction to the project and a briefing on the first Open Call during the 2nd day of the CASTIEL/EuroCC conference which was held as a virtual meeting on October 29th. Furthermore, the two webinars for representatives of the HPC Centres of Excellence were held on November 12th and 13th. See the video presentation here.
The International Conference for High Performance Computing, Networking, Storage and Analysis SC20 took place from November 10th – 19th. SC20 provides the leading technical program for professionals and students in the HPC community. The intro to the project and the first Open Call was presented by scapos at the HLRS SC20 virtual exhibition stand on November 17th.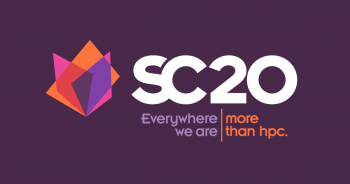 On 20th November 2020, Teratec organised a meeting with Systematic members (Competitiveness cluster) in Paris, presenting FF4EuroHPC project and its Open Calls.
On November 26th, Teratec, in collaboration with POP CoE, held the presentation on FF4EuroHPC project and Open Call in Nafems France 2020 Regional conference. This Conference brought together all main players in analysis and simulation from all sectors of industry, software publishers and academia.

The presentation on FF4EuroHPC project and Open Call was given in the session "High Performance Computing, a key enabler for digital transformation" at International CAE Conference by two partners, Claudio Arlandini, CINECA and Tomi Ilijaš, Arctur. This session at the International CAE Conference offered exploration of the most advanced algorithms and applications available to better leverage the huge computational capabilities of modern HPC systems. According to that, Open Call was introduced to SMEs as an opportunity to leverage their business to Industry 4.0 with a help of HPC. See the session introduction here.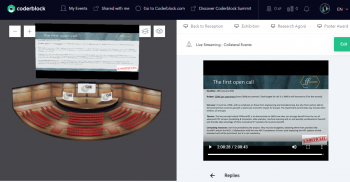 CESGA spread the news on Open Call and introduced FF4EuroHPC project aims in the Taller de Proyectos de I+D+i event organised by the Digital Innovation Hub DIHGIGAL on October 30th and in the Supercomputación, empresas y oportunidades de financiación event organized by the Digital Innovation Hub DATAlife on December 1st. See the video presentation here.
Two webinars on Open Call were held on December 3rd and 4th by Arctur in collaboration with University Donja Gorica, Montenegro and Cyril and Methodius University in Macedonia. The benefits of HPC use in business, success stories from previous Fortissimo project and the FF4EuroHPC Open Call were introduced to local SMEs.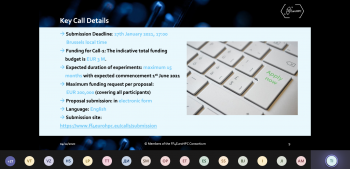 In collaboration with HLRS and scapos, the FF4EuroHPC – connecting business with cutting edge technologies Webinar was held on December 7th. The webinar was opened by Jisika Yono, the FF4EuroHPC project manager, who presented how the European activities FF4EuroHPC, EuroCC and CASTIEL will lay the base for supporting industry in their use and uptake of HPC+ (HPC, HPDA, AI). Mark Parsons, EPCC director held the talk on how can SMEs greatly benefit by using HPC in their business and supported his talk with some use cases and success stories. Sam Ward from CCell Renewables presented success story - innovative wave-energy convertor "CCell" that harnesses power from ocean waves, from the scratch to the simulations powered by HPC. Lastly, Tomi Ilijaš, Arctur CEO, presented the FF4EuroHPC Open Call. See the video and presentation of the webinar here.