Optimum Design of CO2 Capture and Utilization Processes in Parallel Infrastructures
Presentation of the problem and objective of the experiment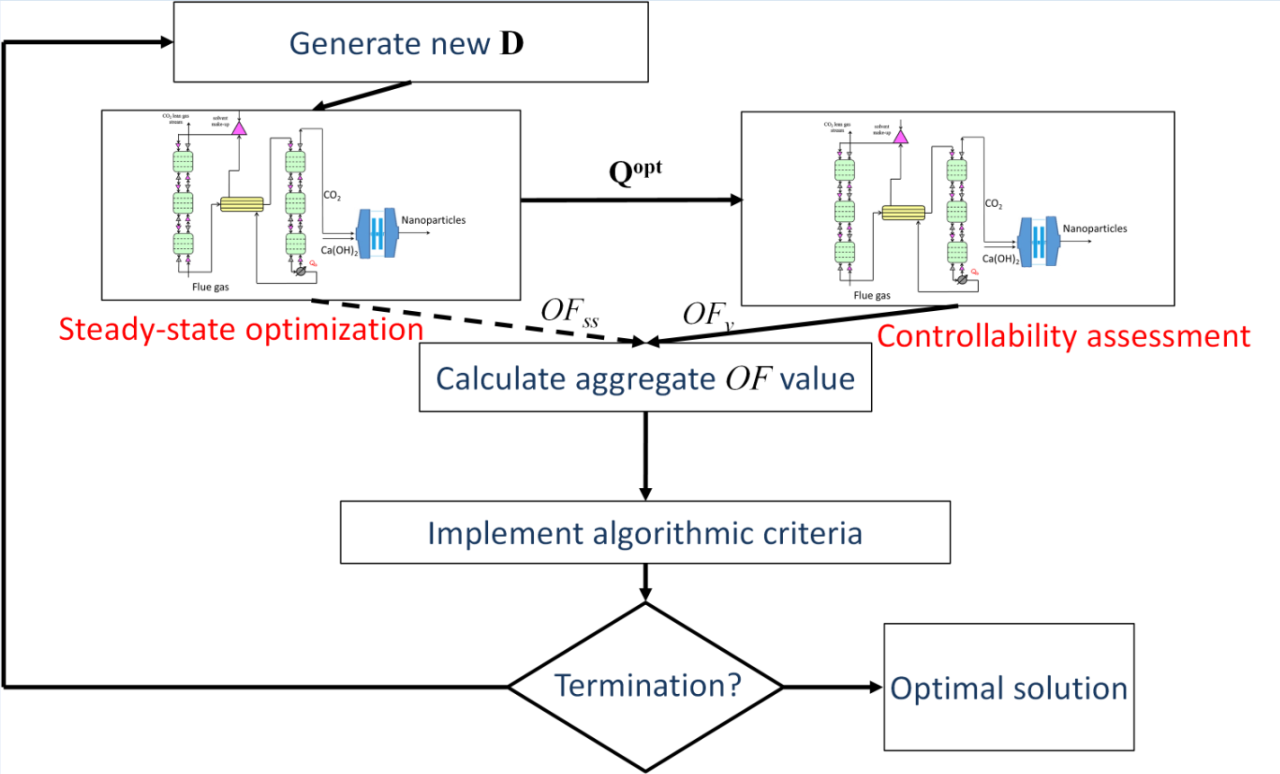 The design of CO2 capture and utilization (CCU) systems requires the consideration of a large number of design options and operating scenarios to attain optimum and realistic design solutions of low cost. The problem is computationally very challenging, due to the need to consider multiple different materials, different process structures and operating conditions. As a result, existing algorithms for integrated process design and controllability assessment and computing practices that are based on personal computers result in suboptimal designs.
Short description of the experiment
CCUPAR proposes the use of a parallel algorithm for integrated process design and controllability assessment of advanced CCU systems. The algorithm will account simultaneously for different materials and process structures and a broad range of operating scenarios. We will demonstrate the ability of the algorithm to identify designs that reduce the capture and utilization costs by at least 10% compared to conventional designs, with limited computational effort. The algorithm will be implemented in the design of CCU solutions for the cement and quicklime industries. Partners CERTH and YSD will collaborate to provide consultation to the considered and other industrial sectors (e.g., power, refining etc.) on design studies that will motivate investments in CCU infrastructure. Partner YOTTA will demonstrate the ability to host this type of application.
Organisations involved:
End User: Y Squared Private Company
HPC provider: Yotta Advanced Computing d.o.o.
Technology expert: Centre for Research and Technology Hellas
Partner Centre for Research and Technology Hellas is part of the NCC Greece.