AImageLab - Università di Modena e Reggio Emilia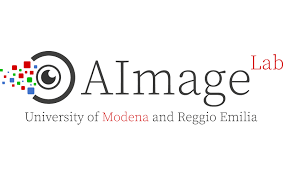 AImageLab is a research laboratory of the Dipartimento di Ingegneria "Enzo Ferrari" at the University of Modena and Reggio Emilia, Italy. AImageLab is also part of the Artificial Intelligence Research and Innovation Center (AIRI) of the Modena Technopole.
Research at AImageLab covers topics of Computer Vision, Pattern Recognition & Machine Learning, Artificial Intelligence, and Multimedia applied to optical images and videos. The main research projects concern: Video surveillance, Machine vision and robot vision, Medical imaging, Human-centered Multimedia, Content-based retrieval, People detection and tracking, Human behaviour understanding, Egocentric vision and Embedded sensors.