FF4EuroHPC Success Stories published in Sector Magazines
31 May 2023
FF4EuroHPC Success Stories are presenting real use cases of HPC implementations in various industrial sectors. With the help of HPC, AI, ML or HPDA SMEs tackled business challenges and gain precious benefits while innovating or optimisation processes, services or products.
Success stories can inspire the wider community by showcasing the potential, benefits, and practical applications of HPC, while also fostering collaboration and encouraging innovative thinking.
Furthermore, highlighting the tangible benefits achieved through HPC implementations, such as increased productivity, reduced time to market, improved accuracy, cost savings, and enhanced competitiveness, can inspire businesses in the wider community to explore similar initiatives. Success stories can demonstrate the return on investment and the potential business advantages of leveraging HPC technology.
Two Success Stories "Multiphysics and multiscale modelling of aeronautical components" and "AI-Aided Wind Flow and Gas Dispersion Simulations in Cities" were published in the Futurities Magazine: Simulation Based Engineering & Sciences Magazine.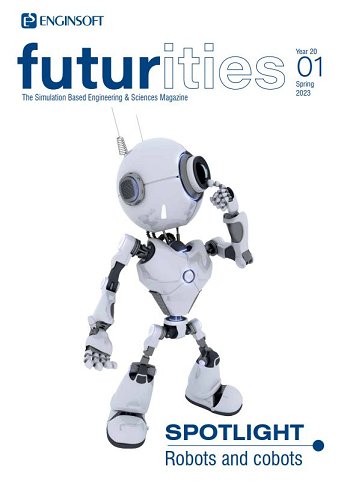 We are also happy to announce that the article of the FF4EuroHPC project and four Success Stories was published in the NAFEM´s BENCHMARK magazine, an independent publication geared towards the analysis and simulation community.