Inspiring the World: FF4EuroHPC Success Stories published in Futurities Magazine
10 April 2023
The purpose of the Success Stories is to pass the implementation to HPC community - to industrial end users, engineers, domain experts, HPC and technology providers, ISVsx academics and researchers - how to use the HPC and other state-of-the-art technologies in any business sector to shift towards innovation. But not only explaining how the experiment partners overcome the real business challenges with the help of technology, stories well explain the solution partners developed and put the emphasis on the business benefits and impacts each partner gained during their experiment.
Success Stories "Multiphysics and Multiscale Modelling of Aeronautical Components" and "AI-Aided Wind Flow and Gas Dispersion Simulations in Cities" published in the Futurities Magazine
Futurities: The EnginSoft's Simulation Based Engineering & Sciences Magazine the quarterly publication dedicated to bring you the latest news and developments in the numerical simulation world, paying attentions to the issues of reducing product development lead time, increasing the return on investment by using the latest and greatest CAE tools, and to original, "out-of-the-box" approaches to the problems of design and product development. In the spring issue, two Success Stories were presented:
Multiphysics and Multiscale Modelling of Aeronautical Components: The objective of this experiment was to optimize, by advanced simulations, the autoclave process maximizing the component quality and minimizing time and costs.
AI-Aided Wind Flow and Gas Dispersion Simulations in Cities: The goal of this experiment was to reduce the computational cost of air quality simulations in urban environments and to give the company access to affordable and accurate state-of-the-art real-time air quality modelling tools.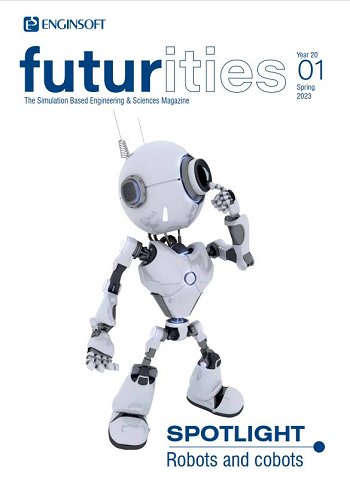 Success Story "Robust Power System Maintenance Planning via Stochastic Optimization and HPC" published in the Elektrotehniška revija (Electrical Engineering Magazine)
Elektrotehniška revija is the specialised magazine focused in the Energy sector and Industry 4.0. The Success Story presented in this magazine presents the solution developed by experiment partners which helped to rely on optimized power plant maintenance planning which is a very complex stochastic combinatorial optimization problem.
Read the article here (in Slovene language only).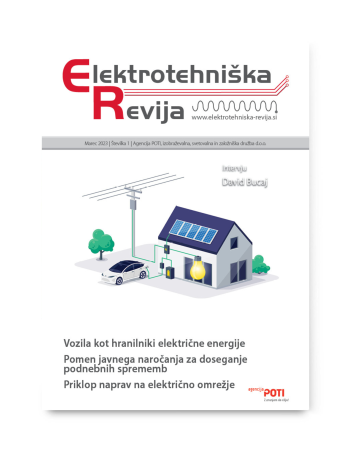 Success Story "AI/ML Computer Vision for the Next Generation Poultry Farms" published in the Glasnik Privredne komore Crne Gore (Gazette of the Chamber of Commerce of Montenegro)
The Chamber of Commerce cooperates with other organizations and institutions in building the economic system, proposing development and ongoing economic policy and solving other issues of importance for the economy. The main goal of the Success Story was to understand the business challenges and to present an IoT based poultry farm management solution, supported by a set of sensors for environmental monitoring.
Read the article here (in Montenegrin language only).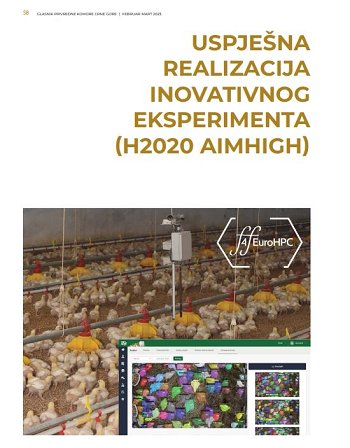 Would you like to publish FF4EuroHPC Success Stories in your national magazines and inspire your local community? Contact us!