FF4EuroHPC Project and Success Stories widely promoted at events
15 December 2022
FF4EuroHPC promoted Success Stories at SC22 in Dallas, USA
FF4EuroHPC partners spread the information on the project and promoted Success Stories at the SC22 – The International Conference for High Performance Computing, Networking, Storage, and Analysis which was held in November in Dallas. Our representatives from scapos, CINECA and HLRS were present there and reported the FF4EuroHPC booth was well visited.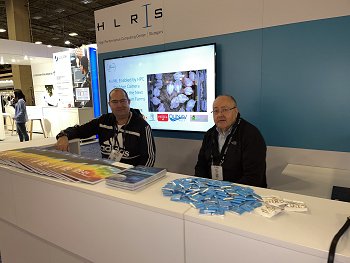 Success Stories were presented through four webinars for the first time!
In four webinars, 12 innovative Success Stories were presented publicly for the first time. The aim of these Success Stories is to inspire the wider community, from industry end-users, HPC and technology providers, ISVs and AI experts by presenting real use cases and first-hand experiences. Adopting and further implementing of HPC-related technologies is crucial for further innovation and business growth. You are kindly invited to watch the videos and learn more about specific cases.
Workshop #1: Experiments covering Medical & Pharmaceutical Sectors
Workshop #2: Experiments covering Manufacturing and Computer Aided Engineering Sectors
Workshop #3: Experiments covering Weather Forecasting, Pollution & Counterfeit Detection in Business Sectors
Workshop #4: Experiments covering Maintenance, Agriculture & Assets Management Sectors

FF4EuroHPC at HPC User Forum
This year HPC User Forum was held at two locations: The first event, hosted by CEA and TERATEC was held in Paris, France October 3-4, 2022.The second international HPC User Forum was held October 6-7, 2022 and hosted by HLRS, the High Performance Computing Center in Stuttgart, Germany. Both, TERATEC and HLRS are FF4EuroHPC partners and thus contributed to promote the FF4EuroHPC during both events.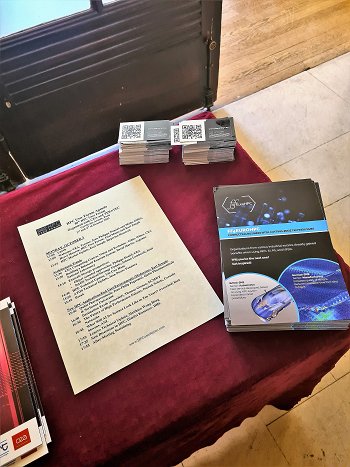 Arctur and experiment partners 1014 and 1114 presented the project and success stories at WEB3 workshop and EUROCC NCC Slovenia Industry Day
On October 10th a workshop for Slovenian Enterprises titled WEB3: Business opportunities brought by cloud computing and "edge computing" was organised by Arctur. Tomi Ilijas, CEO, also introduced the FF4EuroHPC project and Fortissimo success stories to show the audience what benefits brought HPC to SMEs.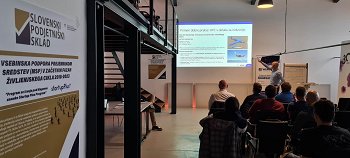 On November 30th, a Industry Day was organised under the auspicies of EUROCC and NCC Slovenia in hybrid format at Arctur in Nova Gorica, Slovenia. The program was enriched by the business representatives from Slovenia and Croatia, presenting their use cases of Industry 4.0 that are supported by state-of-the-art technologies. Tomislav Šubić presented the FF4EuroHPC project and some of the success stories, meanwhile Nikola Blažević, CEO of Mikrotvornica presented Croatian success story Multi-Head Additive Manufacturing with Optimal HPC Thermal Stabilization that was developed in collaboration with the Ruđer Bošković Institute. Additionally, Sašo Knez, CEO of AformiX presented Slovenian experiment titled Preliminary Analysis of Innovative Aerostructures Spectrum Powered by HPC that is being developed in collaboration with EleveonX and University of Maribor.