HPC for Reservoir Monitoring
Presentation of the problem and objective of the experiment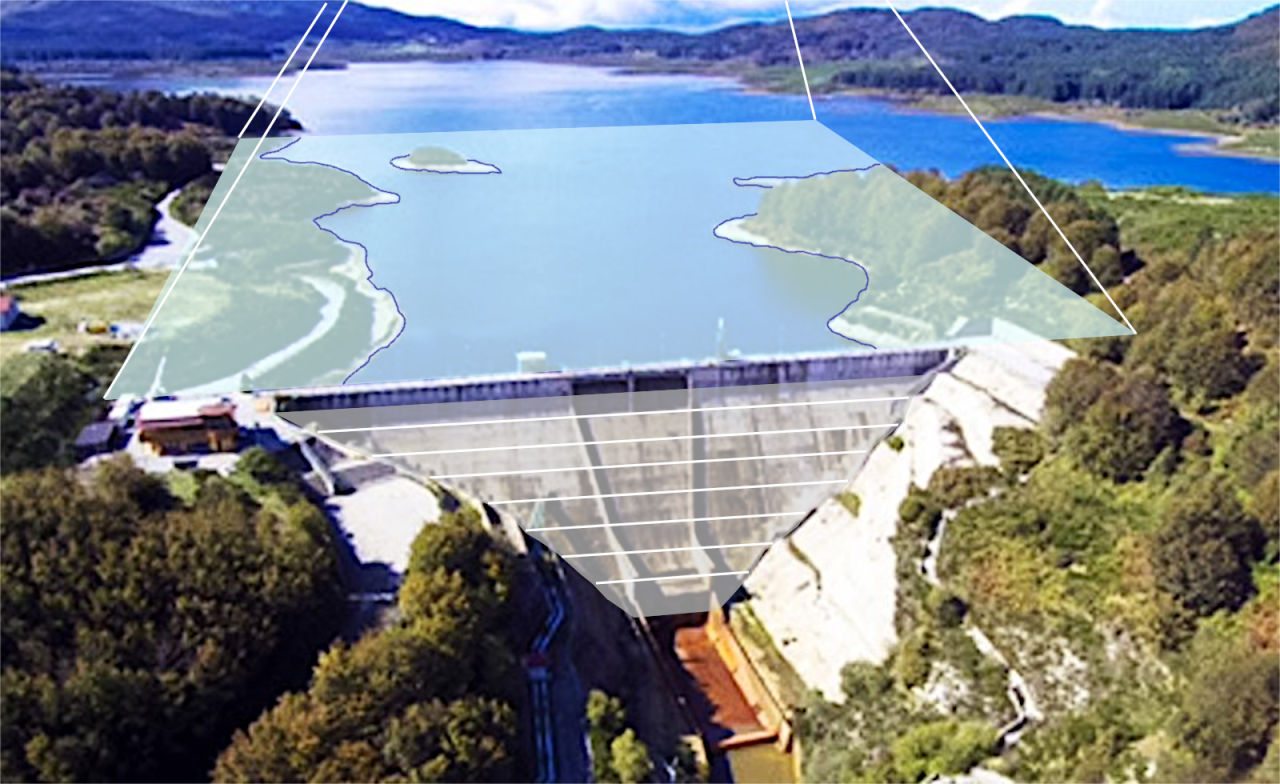 HPC4RM experiment will allow designing a new service that takes advantage of HPC to process ESA Sentinel-2 optical imagery (since June 2015) and to give new insights to water resource managers on their assets, by remotely monitoring the surface extent of reservoirs and building an evolving 3D model of the reservoir itself. Satellite data will play a key role in enabling a continuous monitoring service over time at a negligible cost, as continuous (i.e., every few days) monitoring is in place.
Short description of the experiment
The continuous monitoring of water reservoirs can be performed by satellite data without the need for direct access to reservoir sites and with an overall cost that is independent of the actual extent of the reservoir. It can be a valuable asset nowadays: water shortage and perduring periods of droughts interspersed with extreme weather events make the correct management of water resources a critical issue.
During the experiment, a complete data processing chain will be defined, starting from satellite raw data up to water body detection and surface estimation. The use of AI-powered super-resolution techniques will allow achieving the required resolution starting from the ESA Sentinel-2 constellation (belonging to EU Copernicus Programme).
Paper contribution for HPC4RM experiment was presented at the Living Planet Symposium
HPC4RM - ESA Living Planet 2022.pptx
Organisations involved:
Service Provider: ARESYS
Domain Expert: GGD-DICEA-SAPIENZA
End-user: SORICAL
HPC Expert: CINECA
Partner CINECA is part of the NCC Italy.