High-Performance Computing for High-Value Weather Forecast
Presentation of the problem and objective of the experiment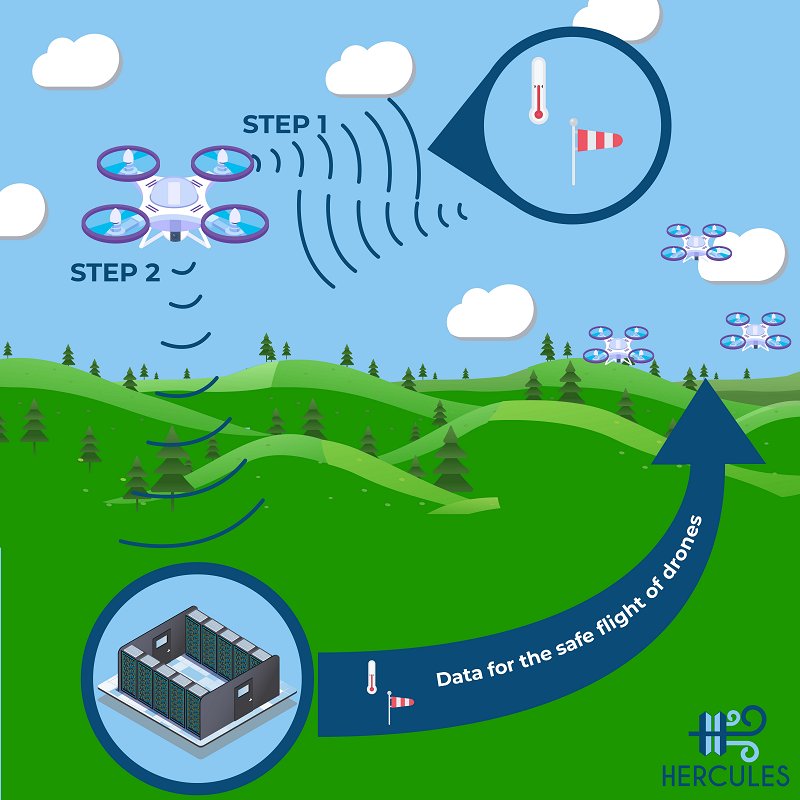 Currently, aeronautical meteorological information is focused on giving the meteorological conditions at the departure and arrival airports. Due to their size and flying dynamics, Unmanned Aerial Vehicles (UAVs, so-called 'drones') flights will be much more vulnerable to icing and adverse wind flight conditions. HERCULES profect focused on the development of much specific and detailed information to avoid blocking economic activity linked to the 'professional use of drones' and future Urban Air Mobility.
Short description of the experiment
With the aim of developing high-resolution weather forecast, HERCULES will use sensorised drones that will characterize atmospheric conditions (wind, temperature, humidity). This data will be used to feed WRF models hosted in CESGA supercomputer. This enriched weather forecast information will be used for the creation of safe airspaces.
UPDATE:
Full HERCULES consortium met at CIAR RPAS certification center to continue the data harvesting and discuss details of the integration of the weather prediction models into the CESGA HPC.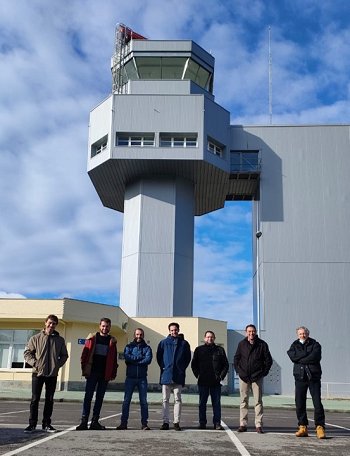 Organisations involved:

End User: Aslogic 2011
HPC Provider: CESGA
Domain Expert: Universidad de León
Partner CESGA is part of the NCC Spain.